Car Radio Versions

Any
BLACKVUE DR750X PLUS 2 CH DMS 32GB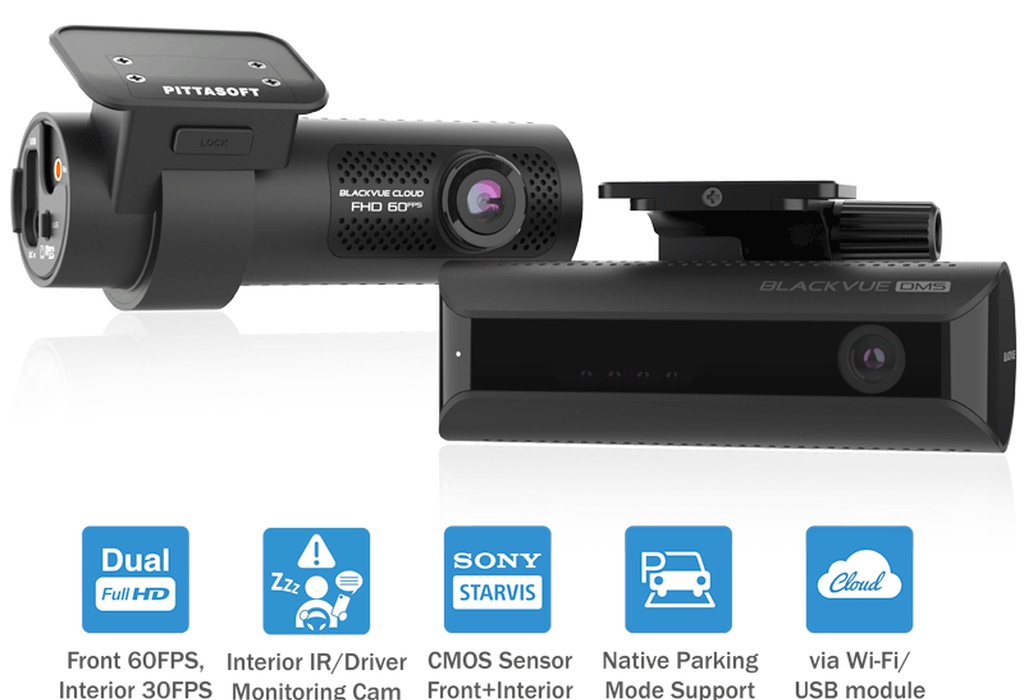 Add to Cart
manufacturer
NAV-TV
SKU
NTV-KIT1007
weight
4.00 Lbs
market
USA, Europe
BlackVue DR750X-2CH DMS Plus protects you and your vehicle with Sony STARVIS™ image sensors and an AI-powered driver-monitoring camera. Also included are GPS logger, built-in Wi-Fi, Cloud connectivity, impact and motion detection.
Feel Safer At The Wheel
Cloud Dashcam and AI-Powered Driver Monitoring System
The DR750X-2CH DMS Plus is a dual-channel dash cam with BlackVue Cloud connectivity and a special-purpose AI-powered Driver Monitoring Camera (DMC200).
Full HD STARVIS™ Sensors Front and Interior
The front camera captures the road at 60 frames per second (139-degree view angle) and the infrared AI-powered DMC200 (115-degree view angle) analyzes and alerts the driver in case of drowsiness or distraction while recording clear videos of the vehicle's interior.
Both cameras feature Full HD Sony STARVIS™ image sensors for best image quality under any light.
The back-illuminated STARVIS image sensors produce clear details in both shadows and highlights thanks to high sensitivity and wide dynamic range.
AI-Powered Driver-Monitoring Camera
The infrared Driver-Monitoring Camera (DMC200) is designed to improve driver's safety by helping prevent risky behaviors. Its algorithm can detect statuses such as:
Drowsy driving (with initial and repeated drowsiness warning)
Distracted driving (looking away)
Hand distraction (hands detected near face for an extended period of time)
Driver detected/undetected
Mask on/off
The DMC200 emits beep and LED blinking signals to alert the driver. When connected to BlackVue Cloud, users can receive DMS-specific push notifications and consult "Inattentive driving" reports on the BlackVue App or online.

Download as PDF
BLACKVUE DR750X PLUS 2 CH DMS 32GB Compatibility Chart
| Model | Year Range | Version | Radio | Notes |
| --- | --- | --- | --- | --- |
| Any/Any | 2000-2024 | Europe | Any | |
| Any/Any | 2000-2024 | USA | Any | |