Car Radio Versions

IOT/IOS 8"
IOT-RVC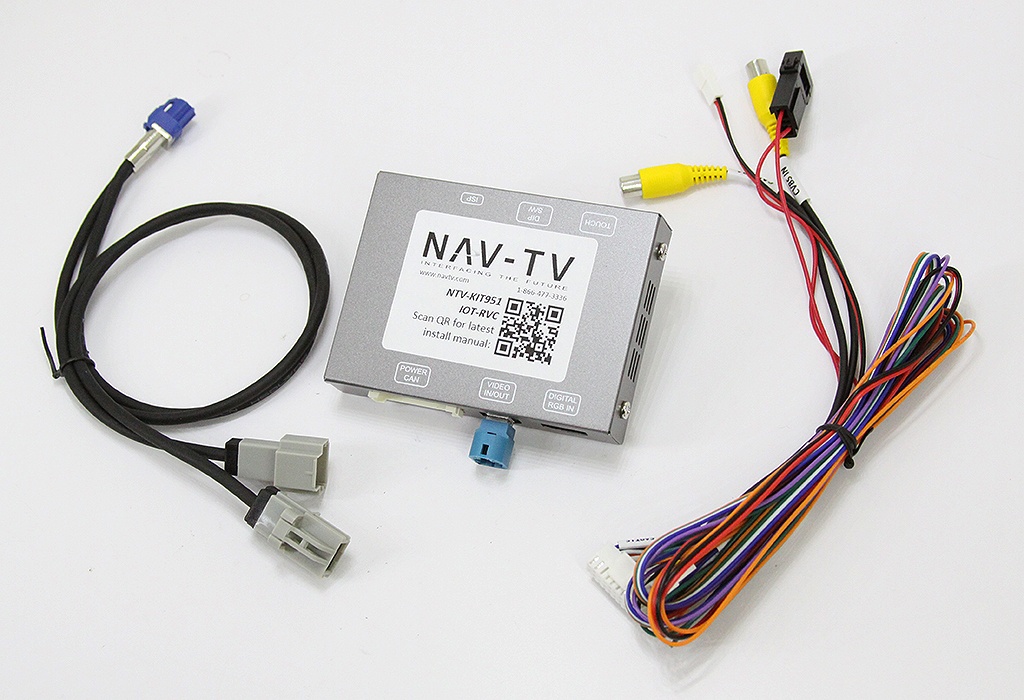 Add to Cart
manufacturer
NAV-TV
SKU
NTV-KIT951
weight
1.00 Lbs
market
USA, Rest of World, Europe
UPC/EAN
00635510695400
The IOT-RVC interfaces a backup camera input (and 1 additional video input) to the factory media screen in select GM vehicles equipped with either the MYLINK or CUE (8" only) IOS or IOT media systems (2019+ only). With KIT800, HDMI input is available with this unit.
Note: On some vehicles, installing this interface may disable the factory USB port.

Download as PDF

Installation manual
IOT-RVC Compatibility Chart
| Model | Year Range | Version | Radio | Notes |
| --- | --- | --- | --- | --- |
| Cadillac/ATS | 2019-2022 | USA, Rest of World, Europe | IOT/IOS 8" | |
| Cadillac/CT6 | 2018-2022 | USA, Rest of World, Europe | IOT/IOS 8" | |
| Cadillac/CTS Coupe | 2019-2022 | USA, Rest of World, Europe | IOT/IOS 8" | |
| Cadillac/CTS/CTS V | 2019-2022 | USA, Rest of World, Europe | IOT/IOS 8" | |
| Cadillac/XT4 | 2019-2022 | USA, Rest of World, Europe | IOT/IOS 8" | |
| Cadillac/XT5 | 2018-2022 | USA, Rest of World, Europe | IOT/IOS 8" | |
| Cadillac/XTS | 2019-2022 | USA, Rest of World, Europe | IOT/IOS 8" | |
| Chevrolet/Camaro | 2019-2019 | USA, Rest of World, Europe | IOT/IOS 8" | |
| Chevrolet/Corvette | 2019-2019 | USA, Rest of World, Europe | IOT/IOS 8" | |
| GMC/Acadia | 2019-2022 | USA, Rest of World, Europe | IOT/IOS 8" | |
| GMC/Terrain | 2019-2022 | USA, Rest of World, Europe | IOT/IOS 8" | |