Car Radio Versions

PCM3.1
MOST-H.U.R.31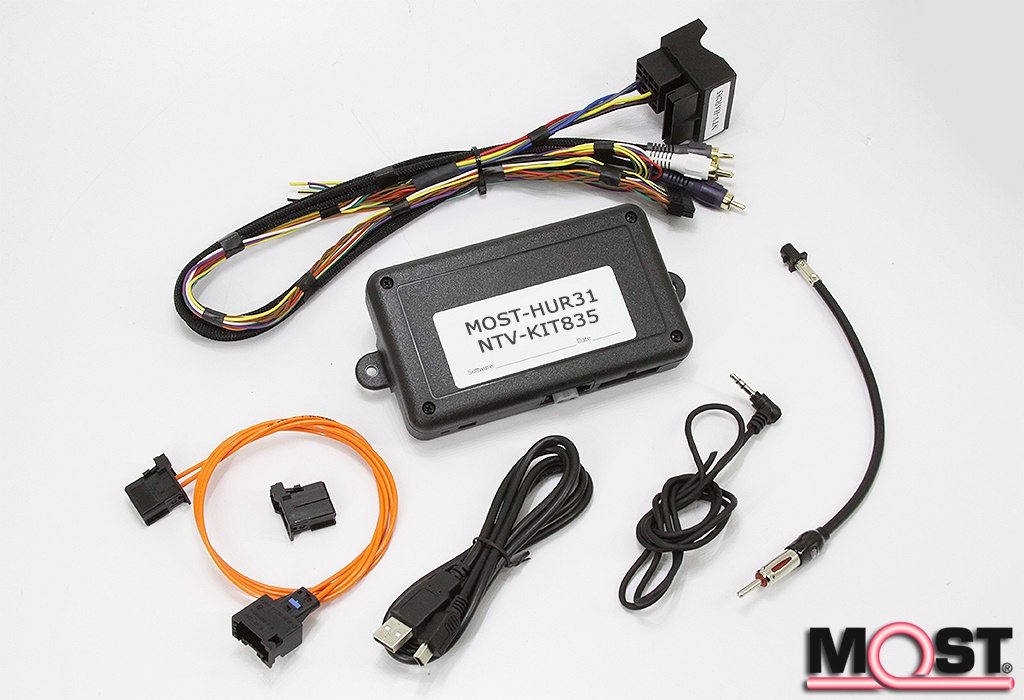 Add to Cart
manufacturer
NAV-TV
SKU
NTV-KIT835
weight
2.00 Lbs
market
USA, Rest of World, Europe
UPC/EAN
00635510693765
The MOST-HUR 31 (Head Unit Replacement) is a radio replacement interface for select Porsche vehicles equipped with an external M.O.S.T. fiber optic amplifier. The module allows the factory amplifier, speakers and sound quality to be retained when adding a modern aftermarket radio. Steering wheel controls are supported for Alpine, JVC, Kenwood*, Pioneer and Sony aftermarket radios.
* (Currently not compatible with Kenwood radios manufactured in 2018 or newer.)
NOTE: when adding this kit, you will lose OEM parking distance sensor visual (if equipped). Audible sensors sound will remain (separate dash speaker).

Download as PDF

Installation manual

Files
MOST-H.U.R.31 Compatibility Chart
| Model | Year Range | Version | Radio | Notes |
| --- | --- | --- | --- | --- |
| Porsche/911 Carrera | 2012-2013 | USA | PCM3.1 | |
| Porsche/911 Carrera | 2014-2016 | USA, Rest of World, Europe | PCM3.1 | |
| Porsche/991 | 2012-2013 | USA, Rest of World, Europe | PCM3.1 | |
| Porsche/991 | 2014-2016 | USA, Rest of World, Europe | PCM3.1 | |
| Porsche/Cayenne Turbo | 2011-2016 | USA, Rest of World, Europe | PCM3.1 | |
| Porsche/Cayenne | 2011-2016 | USA | PCM3.1 | |