Car Radio Versions

Full Color LCD
BNT Audio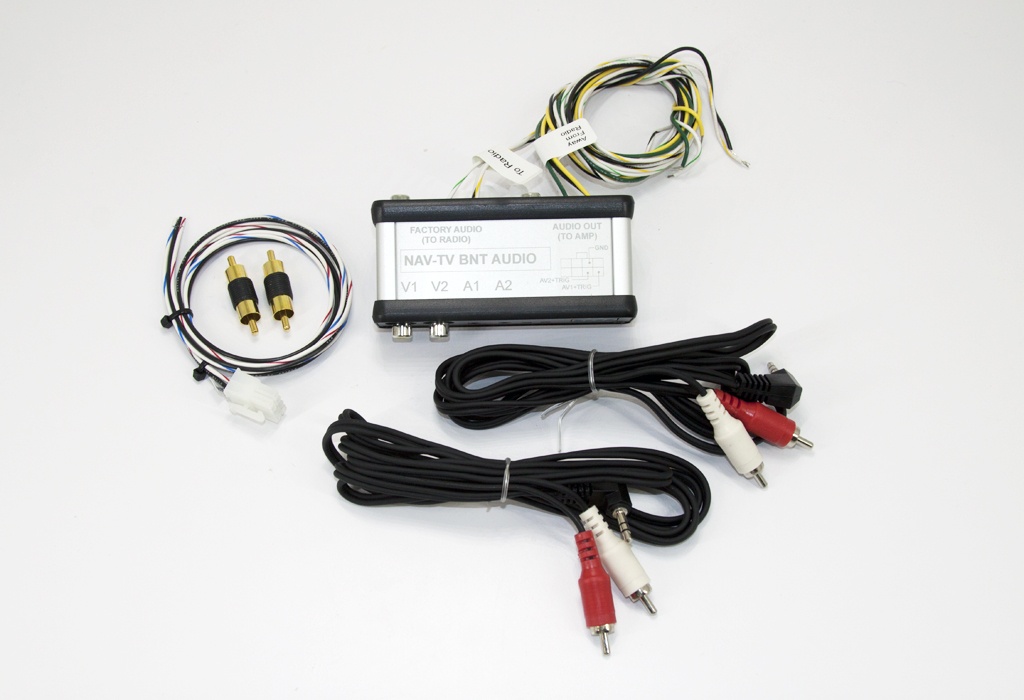 manufacturer
NAV-TV
SKU
NTV-KIT371
weight
1.00 Lbs
market
USA, Rest of World, Europe
UPC/EAN
00616909358397
This kit has been replaced by KIT964 Bentley-Audio V2.
The BNT Audio Kit allows the user to add 1 or 2 auxiliary audio inputs to the factory media systems in select Bentley vehicles. Currently this kit is not plug & play and must be manually wired in to the system.
When used together with the BNT-Kit (which is a video only interface for these vehicles,) this module can be used to add 2 audio/video sources to the radio.

Download as PDF

Installation manual
BNT Audio Compatibility Chart
| Model | Year Range | Version | Radio | Notes |
| --- | --- | --- | --- | --- |
| Bentley/Continental | 2004-2008 | USA, Rest of World, Europe | Full Color LCD | |
| Bentley/Continental | 2009-2011 | USA, Rest of World, Europe | Full Color LCD | |
| Bentley/Continental GTC | 2004-2008 | USA, Rest of World, Europe | Full Color LCD | |
| Bentley/Continental GTC | 2009-2011 | USA, Rest of World, Europe | Full Color LCD | |
| Bentley/Flying Spur | 2004-2008 | USA, Rest of World, Europe | Full Color LCD | |
| Bentley/Flying Spur | 2009-2011 | USA, Rest of World, Europe | Full Color LCD | |
| Bentley/GT | 2004-2008 | USA, Rest of World, Europe | Full Color LCD | |
| Bentley/GT | 2009-2011 | USA, Rest of World, Europe | Full Color LCD | |
| Volkswagen/Phaeton | 2004-2008 | USA, Rest of World, Europe | Full Color LCD | |