Car Radio Versions

RNS
RGB-VWv2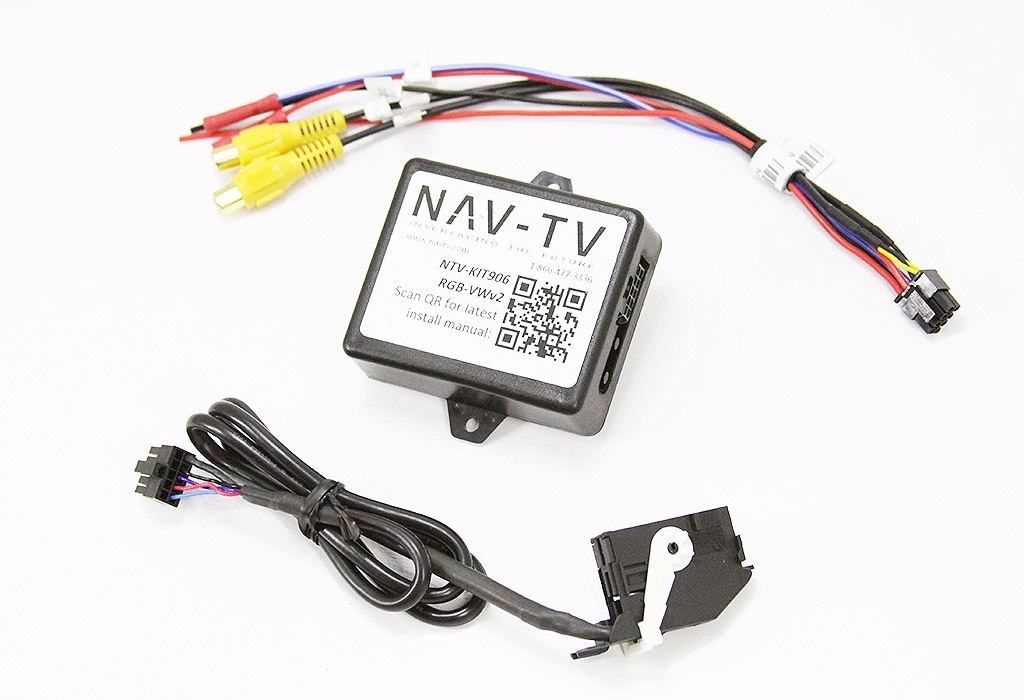 manufacturer
NAV-TV
SKU
NTV-KIT906
weight
1.00 Lbs
market
USA, Rest of World, Europe
UPC/EAN
00635510694700
The RGB-VWv2 interfaces an aftermarket backup camera to the factory navigation screen in select Volkswagen vehicles. Reverse activation is automatic, no reverse lamp connection is required.
NOTE 2: Vehicles must have a navigation radio (RNS) to be compatible.
NOTE 3: The VW must be programmed for rear camera (VAG-Comm: Ross Tech) before installing this product.
NOTE 4: Vehicles that have the Optical Park Assist system, which displays the parking sensor image on the screen in Reverse, must have the Park Assist control module disconnected from the vehicle, and then un-coded via the VAG-Comm.

Download as PDF

Installation manual
RGB-VWv2 Compatibility Chart
| Model | Year Range | Version | Radio | Notes |
| --- | --- | --- | --- | --- |
| Volkswagen/Beetle | 2008-2015 | USA, Rest of World, Europe | RNS | |
| Volkswagen/CC | 2008-2015 | USA, Rest of World, Europe | RNS | |
| Volkswagen/EOS | 2008-2015 | USA, Rest of World, Europe | RNS | |
| Volkswagen/GLi | 2008-2014 | USA, Rest of World, Europe | RNS | |
| Volkswagen/GTI | 2008-2014 | USA, Rest of World, Europe | RNS | |
| Volkswagen/Golf | 2008-2014 | USA, Rest of World, Europe | RNS | |
| Volkswagen/Jetta | 2008-2015 | USA, Rest of World, Europe | RNS | |
| Volkswagen/Passat | 2008-2015 | USA, Rest of World, Europe | RNS | |
| Volkswagen/Tiguan | 2010-2015 | USA, Rest of World, Europe | RNS | |