Car Radio Versions

05 iDRIVE
AUD7+ Tuner Modification (service)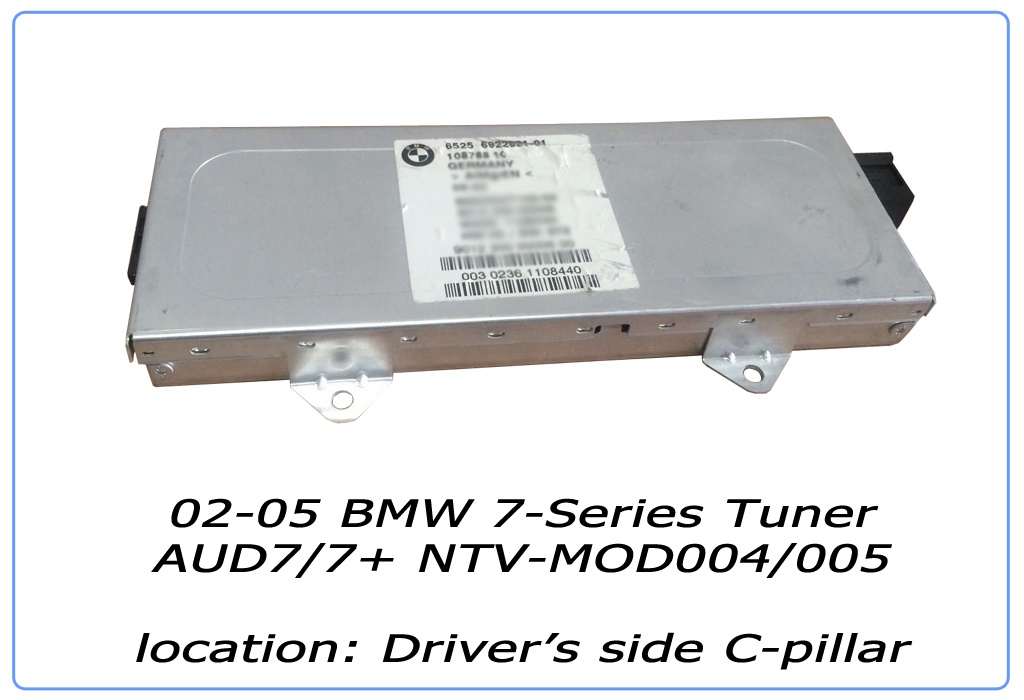 manufacturer
NAV-TV
SKU
NTV-MOD005
weight
5.00 Lbs
market
USA, Rest of World, Europe
UPC/EAN
00635510693864
This modification is used for select radios that have no option of adding an audio input with any available interface. This modification will add 2 pair of RCAs for 2 audio inputs, triggered via On/Off toggle switches (not included).
After receiving the RMR# (Radio/MOD/Repair) and filling out the RMR form, the unit must be packaged thoroughly and sent to NAV-TV to be modified at the board level, tested and sent back with the proper components. There is a 3-DAY turn-around for this process.
Note:
NAV-TV will not take any responsibility for a unit that is shipped without adequate packing materials or insurance.
Contact NAV-TV with questions on this process or for compatibility at 561-955-9770.

Download as PDF
AUD7+ Tuner Modification (service) Compatibility Chart
| Model | Year Range | Version | Radio | Notes |
| --- | --- | --- | --- | --- |
| BMW/7 Series | 2002-2005 | USA, Rest of World, Europe | 05 iDRIVE | Ship tuner to NAV-TV |