Car Radio Versions

PCM3
RGB-PCM3.0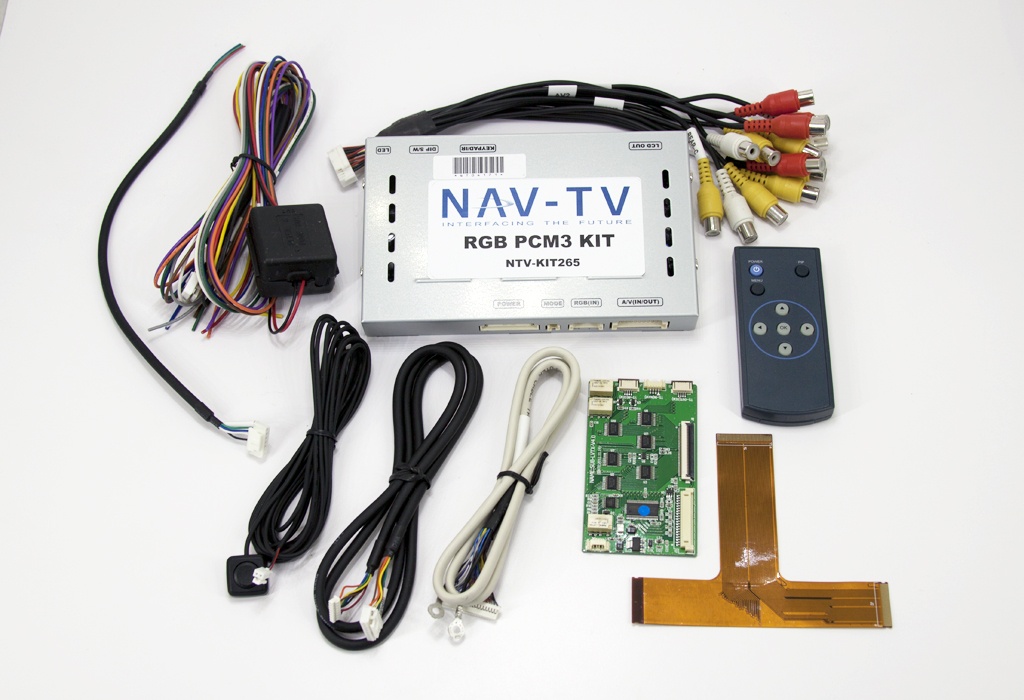 Add to Cart
manufacturer
NAV-TV
SKU
NTV-KIT265
weight
2.00 Lbs
market
USA, Rest of World, Europe
UPC/EAN
00635510692485
The RGB PCM3.0 kit allows the user to add up to 3 video inputs and a backup camera input to the factory touch screen radio in select Porsches with the PCM3.0 radio. This kit connects behind the radio following a radio modification. Included is an external toggle switch and if desired, forced rear camera action is an option.
-- Requires disassembly of the radio --
Note1: Opening the radio to install this kit will void that radio's warranty.
Note2: The internal components of this radio are extremely delicate, and the installation of this kit may damage the radio. By purchasing this kit, the customer agrees to take all responsibility for any damage caused to the radio due to removal, disassembly or installation.
Nav-TV strongly recommends sending the radio for a modification.
Connection Type: OEM Video cable interception
Plug & Play: No
Activation: Wire trigger (rear cam) & manual push button (AV in)
Video Inputs: 4 composite (3 + 1 rear cam)
Video Outputs: 2 composite (pass-through only)
Audio Inputs: 3 pair analog (pass-through only)
Audio Outputs: 1 pair analog (pass-through only)

Download as PDF

Download manual
RGB-PCM3.0 Compatibility Chart
| Model | Year Range | Version | Radio | Notes |
| --- | --- | --- | --- | --- |
| Porsche/911 Carrera | 2009-2012 | USA, Rest of World, Europe | PCM3 | |
| Porsche/Boxster | 2009-2011 | USA, Rest of World, Europe | PCM3 | |
| Porsche/Cayman | 2009-2012 | Rest of World | PCM3 | |