Car Radio Versions

AUDI Virtual Cockpit (Cluster LCD)
AUDI-VC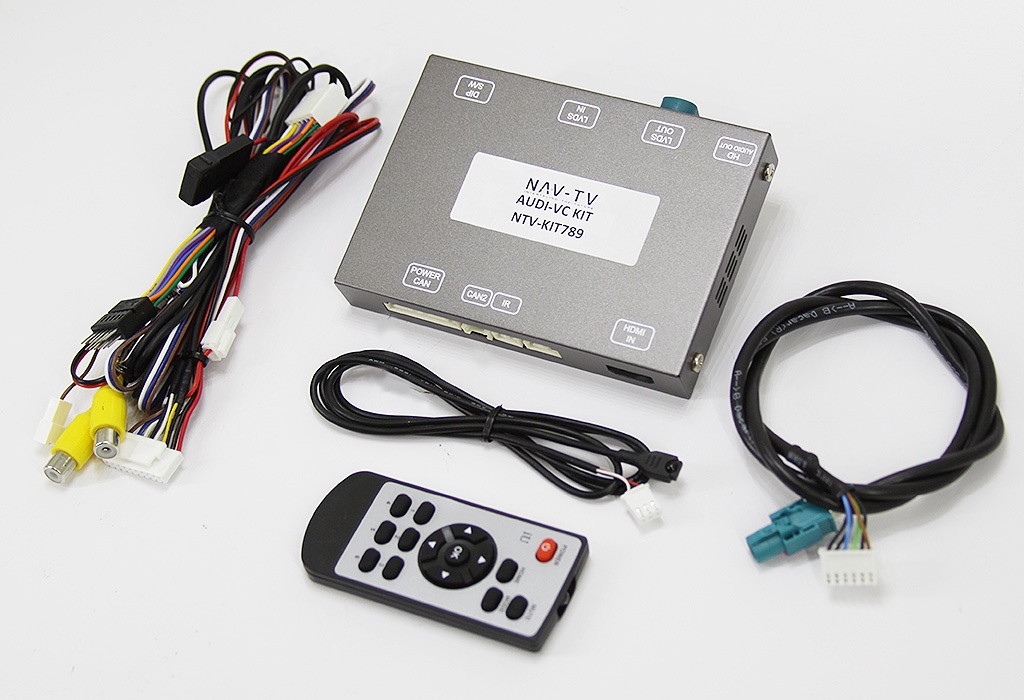 Add to Cart
manufacturer
NAV-TV
SKU
NTV-KIT789
weight
2.00 Lbs
market
USA, Rest of World, Europe
UPC/EAN
00635510693482
The AUDI-VC Kit interfaces a backup camera input (with active parking lines), 1 additional composite video input and an HDMI source into the Virtual Cockpit cluster screen equipped in select 2017 Audi A4, Q7, TT or R8 vehicles. Installation is performed behind the radio (inside glove box).
NOTE: On the R8, this will only provide a single HDMI video input, and nothing else.
NOTE: For this and all other NAV-TV HDMI input kits, audio is provided from the HDMI source only (via female RCA). An additional adapter may be required to achieve AUX input to the OEM system.

Download as PDF

Installation manual
AUDI-VC Compatibility Chart
| Model | Year Range | Version | Radio | Notes |
| --- | --- | --- | --- | --- |
| Audi/A4 | 2017-2024 | USA, Rest of World, Europe | AUDI Virtual Cockpit (Cluster LCD) | |
| Audi/Q7 | 2017-2018 | USA, Rest of World, Europe | AUDI Virtual Cockpit (Cluster LCD) | |
| Audi/R8 | 2017-2024 | USA, Rest of World, Europe | AUDI Virtual Cockpit (Cluster LCD) | |
| Audi/TT | 2016-2024 | USA, Rest of World, Europe | AUDI Virtual Cockpit (Cluster LCD) | |