Car Radio Versions

8" My Ford Touch (SYNC 2)
8" My Ford Touch (SYNC 3)
8" My Ford Touch (SYNC 2)
FD-CC2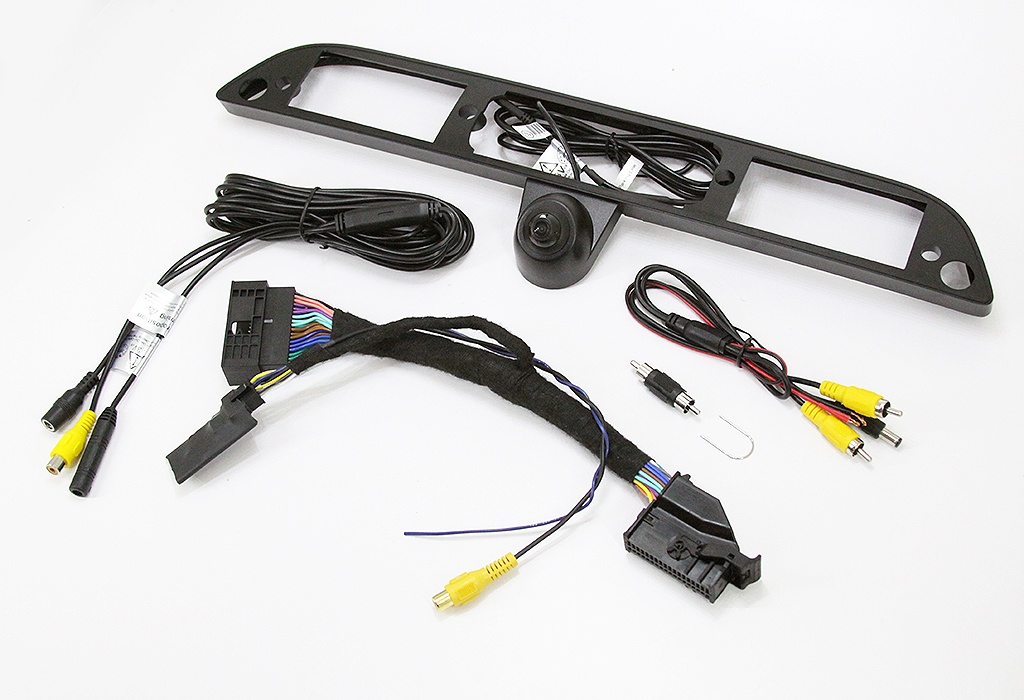 Add to Cart
manufacturer
NAV-TV
SKU
NTV-KIT932
weight
2.00 Lbs
market
USA, Rest of World, Europe
UPC/EAN
00635510694892
The FD-CC2 kit integrates a cargo camera for truck-bed viewing into the factory screen in select Ford F150 and SuperDuty trucks equipped with the SYNC2 or SYNC3 (8") screen. The kit includes an OEM-style cargo camera and requires a toggle switch for viewing.
NOTE: the cargo camera view can only be accessed while the truck is in reverse.
NOTE: This kit will NOT program rear camera. This module is only intended for use on trucks with an existing rear camera.

Download as PDF

Installation manual
FD-CC2 Compatibility Chart
| Model | Year Range | Version | Radio | Notes |
| --- | --- | --- | --- | --- |
| Ford/F-150 | 2015-2015 | USA, Rest of World, Europe | 8" My Ford Touch (SYNC 2) | 2015.5+ only (aluminum body) |
| Ford/F-150 | 2016-2016 | USA, Rest of World, Europe | 8" My Ford Touch (SYNC 2), 8" My Ford Touch (SYNC 3) | |
| Ford/F-150 | 2017-2017 | USA, Rest of World, Europe | 8" My Ford Touch (SYNC 2), 8" My Ford Touch (SYNC 3) | |
| Ford/F-Series SuperDuty 250-350-450-550 | 2019-2019 | USA, Rest of World, Europe | 8" My Ford Touch (SYNC 2), 8" My Ford Touch (SYNC 3) | |